INTERNAL HEX AND CONICAL CONNECTION



DiTRE® is a conical implant with internal hex and conical connection. The conical connection allows a
perfect seal between implant and abutment avoiding micro-movements and complications. Its design
allows for easy insertion and to obtain high primary stability, even in very complex clinical situations.
DiTRE® offers a wide range of abutments to meet the different needs of implant-prosthetic rehabilitation.

SMALL, PRECISE AND LONG LASTING
DiTRE® the new IDC® implant with 3.0mm diameter was created to be used in limited spaces.
New treatment options
Specially designed for replacing single maxillary lateral incisors and central and lateral mandibular incisors.
Strong conical connection
The internal conical connection with hex block offers a sealed connection and stable positioning of the abutments.
Maximum soft tissue volume
Integrated platform shifting, designed to enhance soft tissue for natural aesthetic results.
Excellent initial stability, even in the presence of bone compromise
The expansion of the conical implant body with a double thread design gradually condenses the bone.
Maximum bone conservation
The rounded design allows for less trauma in the apex area.
Download catalogo DiTRE® - 30MB
FEATURES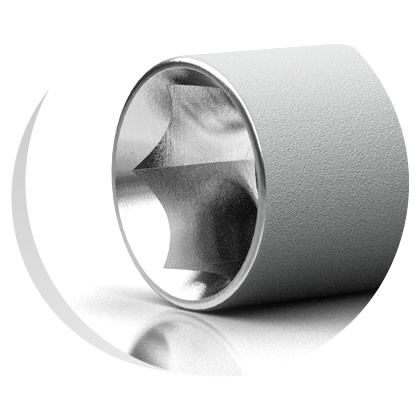 CONNECTION
Conical internal hex connection;
60 ° abutment implant connection increased in precision



BENEFITS

Perfect implant-abutment connection;
Simplicity in the prosthetic or prosthetic rehabilitation process.
---
IMPLANT CROWN
Reduced pressure along the implant head;
Micro porous surface up to the implant head;
Excellent osseointegration capacity (BIC increased by 10%).



BENEFITS

Facilitates the increase in bone volume around the head;
Reduce crestal resorption;
Optimized load distribution;
Reduce crestal stress.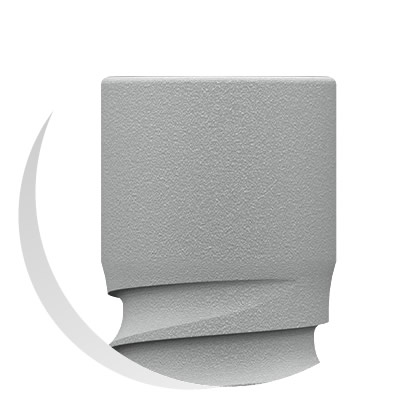 ---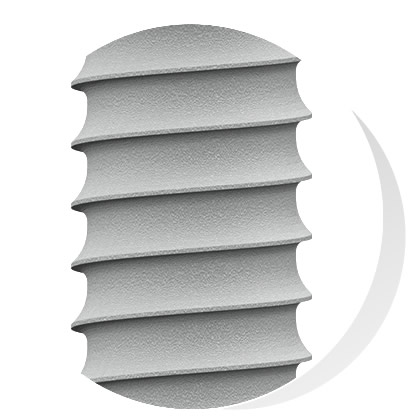 IMPLANT BODY
Tapered body;
Conical core - more pronounced than the coils;
Osteotome-like condensing body.



BENEFITS

Bone condensation;
Excellent primary stability;
Easy insertion.
---
IMPLANT SPIRES
Spire with 0.8mm pitch (2 principles);
Reverse threads with wide flat leading edges
for greater stability;
Quick and controlled penetration.



BENEFITS

It favors the insertion procedure;
High primary stability in the bone
compromise (D4-D5);
Allows for bone condensation;
Allows for reduced osteotomy.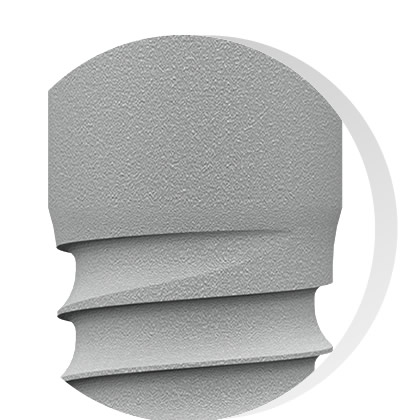 ---
IMPLANT APEX
Effective cutting taper;
Centering function and gripping tip;
Extremely narrow apical area (1.7mm);
Osteocondensing design.



BENEFITS

Checks and facilitates insertion;
Prevents damage to anatomical structures;
Great on undersized sites.
MEASURES